Top 16: Hottest Trans Pornstars and Best Shemales (2023)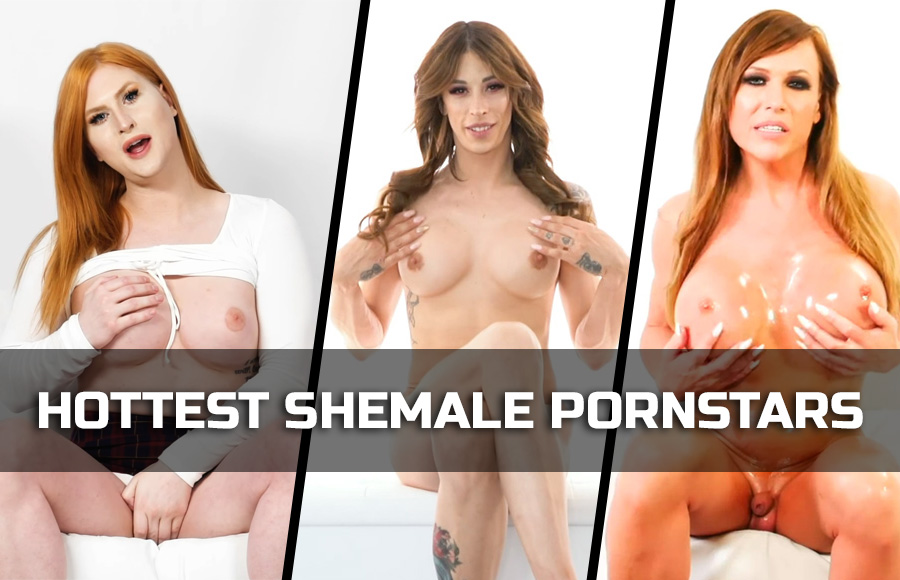 Do you admire the beauty of transgender women? Here is a top of hottest shemale pornstars to amaze you. You will finally be able to satisfy your fantasies with these pornstars whose beauty is breathtaking! You can find them both in trans porn and on social networks.
Digest
Don't feel like reading the whole article? To sum up, here's our selection of the 13 hottest trans pornstars: Evie Envy, Casey Kisses, Aphrodite Adams, Kate Zoha, Nikki Jade, Paradise, Daisy Taylor, Emma Rose, Jean Hollywood, Bailey Jay, Eva Maxim, Jessy Dubai and Korra Del Rio.
Feel free to read our full article for more details on each porn actress.
Table of Contents
Hottest shemales and best trans pornstars
In recent years, transgender women have decided to shine the spotlight for your greatest pleasure. Some have a track record of over 100 films to their credit! Today, there are even trans awards, like AVN or XBiz to reward the most beautiful shemales.
No matter what type of transgender woman you like to watch, there's something for everyone here! Shemale actresses with small or big breasts, more or less imposing sex, blondes or brunettes, tattooed or not, milf or on the contrary more teen, beginners or experienced: it's up to you to choose! Anyway, this ranking brings together the sexiest and hottest trans pornstars of the moment that you absolutely must discover!
Our ranking of the best shemale porn stars
Here is a ranking of the best shemale stars, if you want to watch quality trans porn!
Evie Envy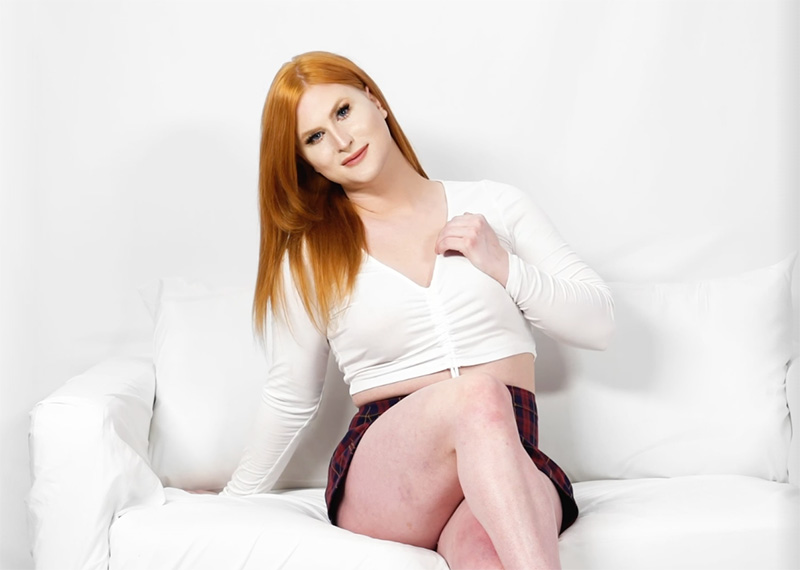 Evie Envy is a 28 year old Canadian shemale pornstar. She measures 1m70 and weighs 81 kg, but she is all muscle, because she loves sport. Her red hair, her green eyes, her large cock with her clean-shaven pubes and her superb lingerie will not leave you indifferent. In addition to loving cumshot creampies, she enjoys gay porn and would one day like to realize her dream of fucking in gang bang mode.
Concerning her transition, Evie Envy realized she wanted to become a woman when she came of age. You can find her in porn films as well as on her OnlyFans account. She also has a pornographic brand that she wishes to develop for your greatest pleasure. She has also rubbed shoulders with big names in porn, including Jasmine Jae, Charlotte Stokely, Romi Rain, and Max Konnor.
Casey Kisses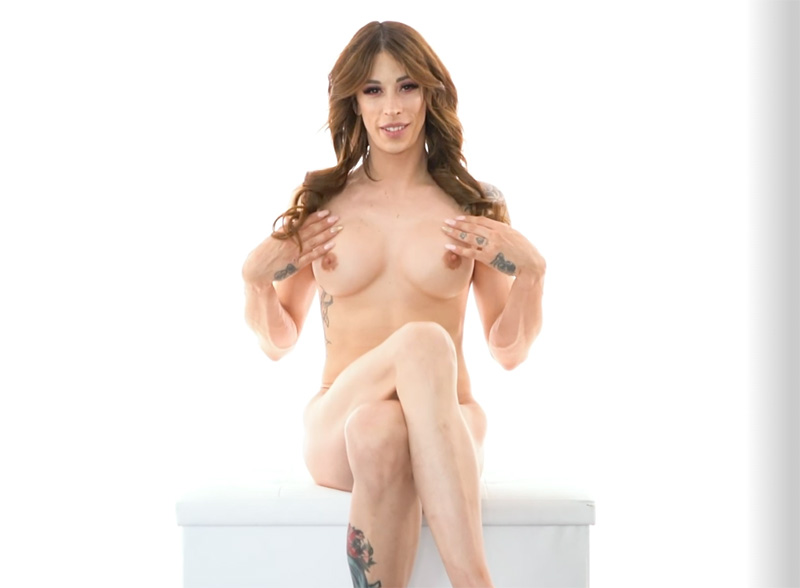 Casey Kisses is from Texas and is 34 years old. She arrived in the world of porn by chance, because she was looking for a way to earn money, following the loss of her job, after a road accident which left her stuck in a wheelchair for several months. Today, she was voted best transsexual performer of the year and the film A True Story in which she starred, was also voted film of the year.
Her superb physique (68 kg for 1m85) and her tattoos make her a very popular trans camgirl. You can watch her masturbate on camera (she loves it!) and chat with her on Jerkmate. You can also find her in porn videos. She also plays in more than 300 porn films. For information, Casey Kisses is circumcised and she is attracted to both men (muscular and with a big penis) and women (with a nice butt).
Aphrodite Adams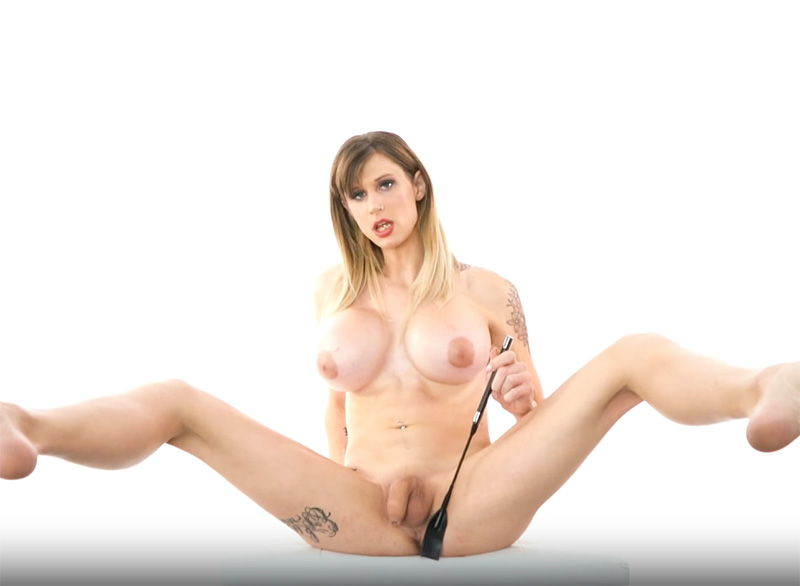 Like Casey Kisses, she is an American shemale actress, originally from Arizona. She is also the same age. On the other hand, her blonde hair and pretty blue eyes, combined with her magnificent legs (she measures 1m91 and weighs 79kg), her XXL penis and her big breasts know how to make an impression! She has everything of a bimbo. It's not for nothing that she bears the name of the 1st Duchess of Cock.
Be careful, if you want to watch her porn videos, Aphrodite Adams also goes by the name Kellie Shaw. In any case, this transsexual porn star is famous for shooting interracial scenes with passion!
Kate Zoha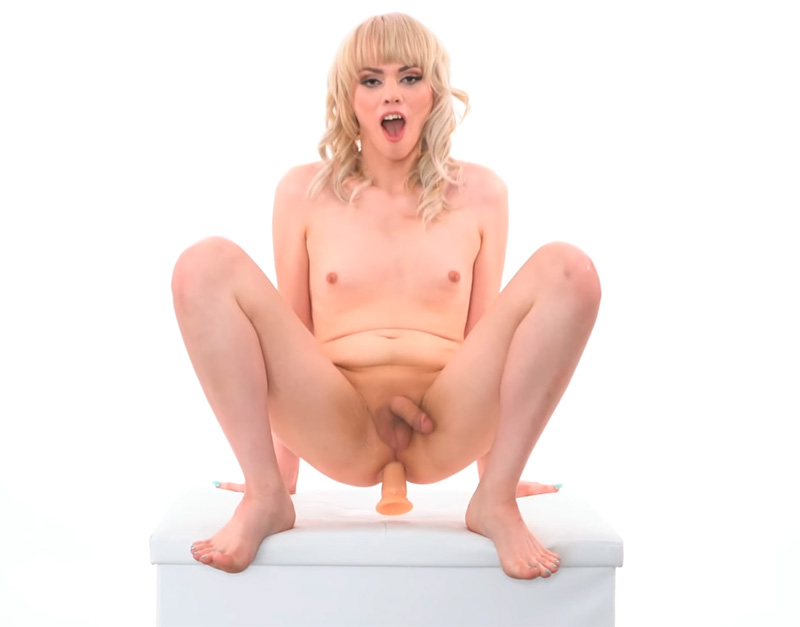 This trangender pornstar, from Colorado, is a tiny little woman who loves relationships with trans women. But be careful, at 1m65 and 58kg, her blonde hair and green eyes leave no stone unturned. If she is not very present in the pornographic filmography (basically, she was in computer programming), you find Kate Zoha in the porn series My TS Stepsister 5. And her atypical profile does not stop there: she loves submission, being penetrated and roped up!
Apart from her career as a porn star, she also released an album containing 5 tracks. The name of the album is Zoha Me Softly, if you want to hear her sing, after watching her in hardcore trans porn scenes.
Nikki Jade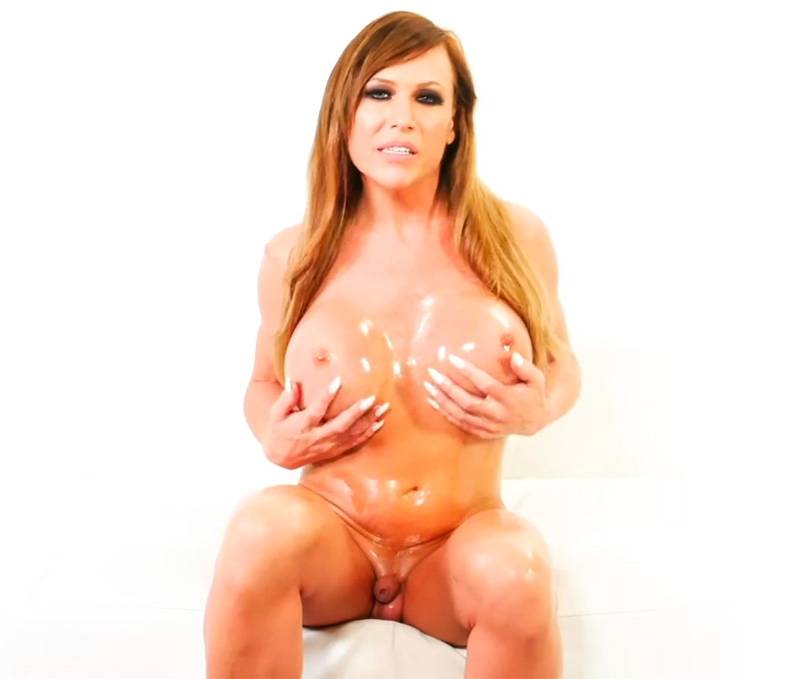 Nikki Jade, also known as Nikki Vicious, is a transsexual born in British Columbia. In the field of porn, she has several strings to her bow. Indeed, you can find her in pornographic films, but also in solo sex scenes or even as a transsexual webcam model.
In terms of her appearance, this blonde with blue eyes measures 1m68 and weighs 61 kg. She also has a nice tail between her legs, which allows you to give pleasure, especially in threesome scenes. If you have to watch one, select the one filmed with Christian XXX and Brooklyn Roberts.
Paradise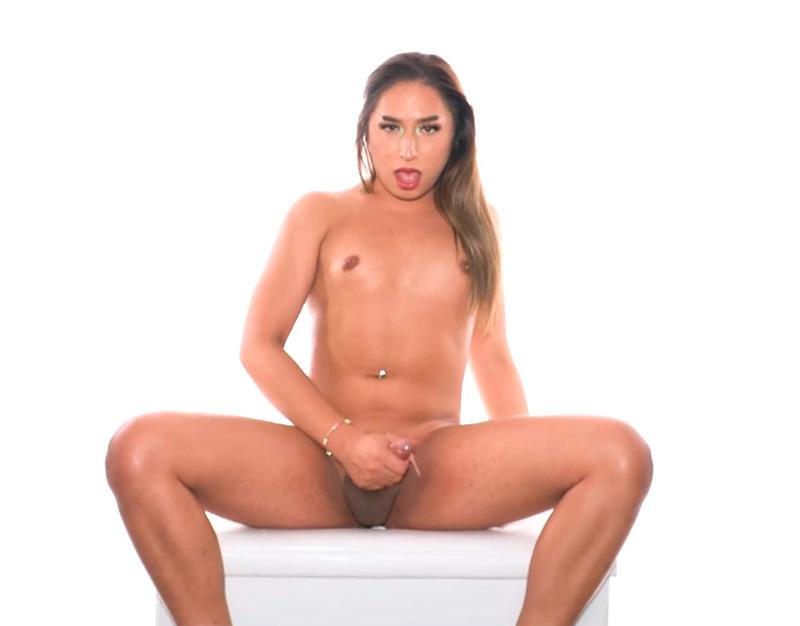 Here is another shemale pornstar from the United States (California to be precise). At 1m76 and only 50 kg, this Latin brunette with gray eyes is truly out of the ordinary. This shemale star is a fairly recent arrival in porn, discovered by Buddy Wood, but she has a promising future.
Currently, she delights her fans with hardcore videos where she practices anal. You can also find her in solo masturbation scenes. If you want to check it out, watch Paradise Cums and Gorgeous Paradise.
Daisy Taylor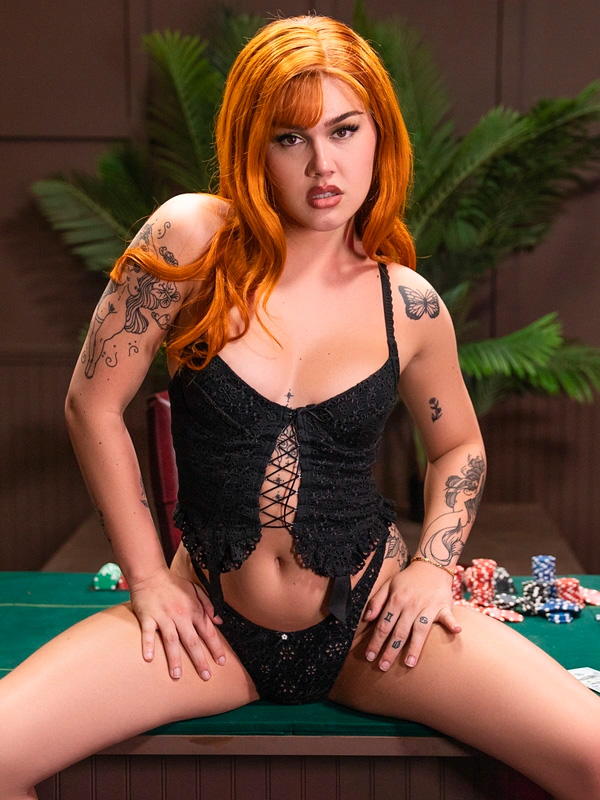 This American shemale, originally from California, stands out from her colleagues in trans porn with a boyish cut, which suits her perfectly. She also does modeling. This 1m78 Californian brunette was elected "She-male Model of the Month" in December 2018 by the porn site Grooby Girls and also received the Fan Choice Award at Transgender Erotica Awards 2019. It must be said that Daisy Taylor offers some really hot clips to her fans. You can also find her in films, including My TS Stepdaughter and All in the Family.
Emma Rose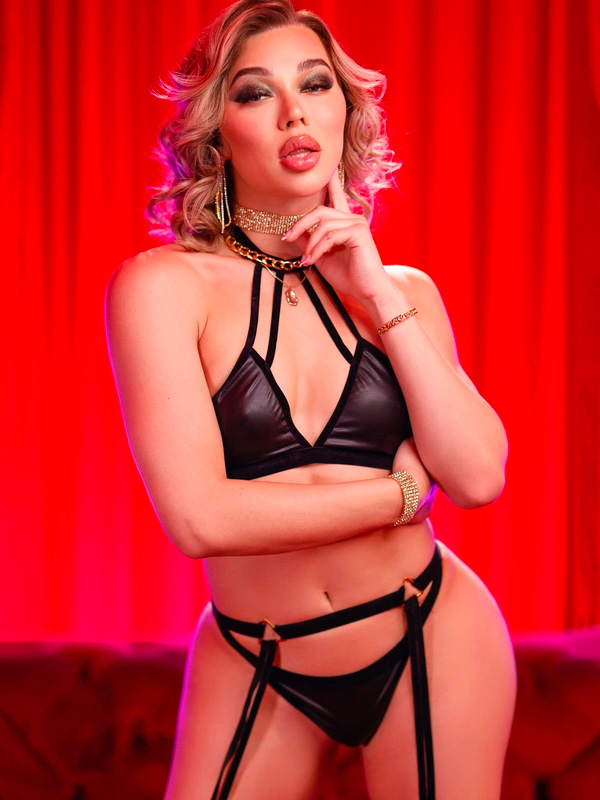 Do you like milky-skinned blondes with a gorgeous body? This is exactly the profile of trans porn actress Emma Rose! This transgender from Florida also has another particularity, which is that she has no tattoo on her body measuring 1m73 and 66 kg.
Emma Rose is new to the industry, as she began her career as a pro actress in 2020, after having had experience as a stripper. But be careful, she already has more than 100 films to her credit.
Jean Hollywood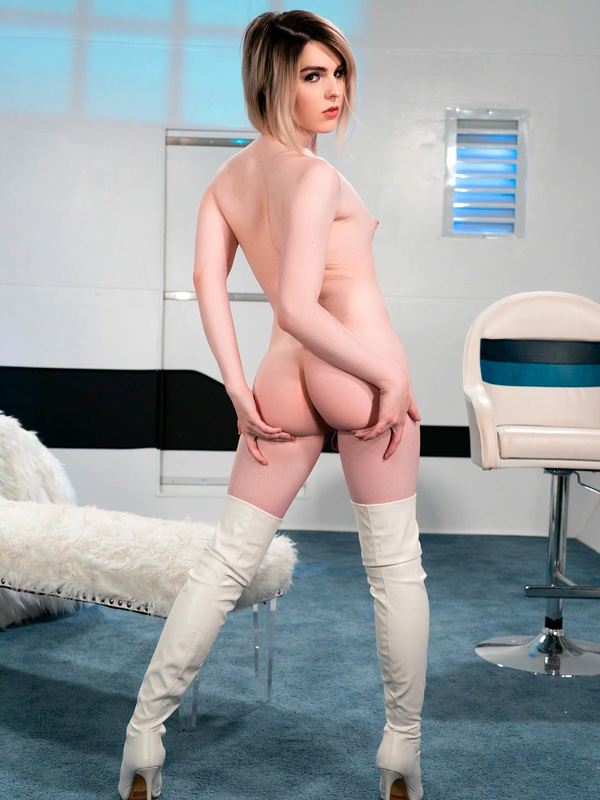 Jean Hollywood is a shemale pornstar from Los Angeles who made her debut at just 19 years old. It was 2018 and she had filmed a solo scene. At the time, she was known as Ella Hollywood. Since then, she has appeared in around sixty films. In 2022, she won the Fan Award: Favorite Transgender Artist! She is also an erotic model and camgirl.
At the plastic level, you can admire a beautiful blonde with hazel eyes, 1m73 and quite slim with small breasts. His penis is of average size. Besides, she loves anal (you can watch her being impaled with an XXL dildo) and is always dressed very sexy.
Bailey Jay
Bailey Jay also started under another name. In 2007 she was called Line Trap and in 2008 you found her under the name Harley Quinn. Since she had her own site, she has been calling herself Bailey Jay. This porn star received 2 awards (in 2011 and 2012), namely the AVN Award for Transsexual Actress of the Year.
Currently, you have the chance to watch this beautiful brunette with brown eyes and big breasts in more than 300 films. In particular, you can see her getting her face sprayed with cum, because she loves it! You can also watch her podcasts (The Bailey Jay Show) which she hosts with her husband Matt.
Eva Maxim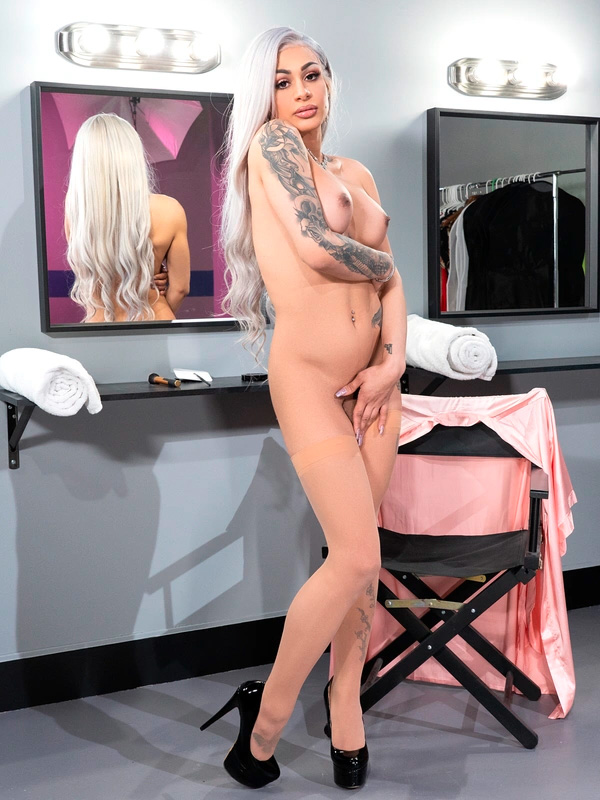 Do you like watching porn with Latin women showing off in front of their cameras? So, American porn actress Eva Maxim, who started porn in 2019 with Trans Angels, is going to amaze you! With her tanned and tattooed skin, and her superb hazel eyes, you will appreciate this horny shemale. And if measurements are important to you, Eva is 168 cm tall and has a 32D chest, which is the equivalent of an 85D. So you have a very generous hat in front of you.
To catch your eye, in addition to Trans Angels, search
Bad Girls 4 Ever
When mommy is away
A good listener
A magical touch
Jessy Dubai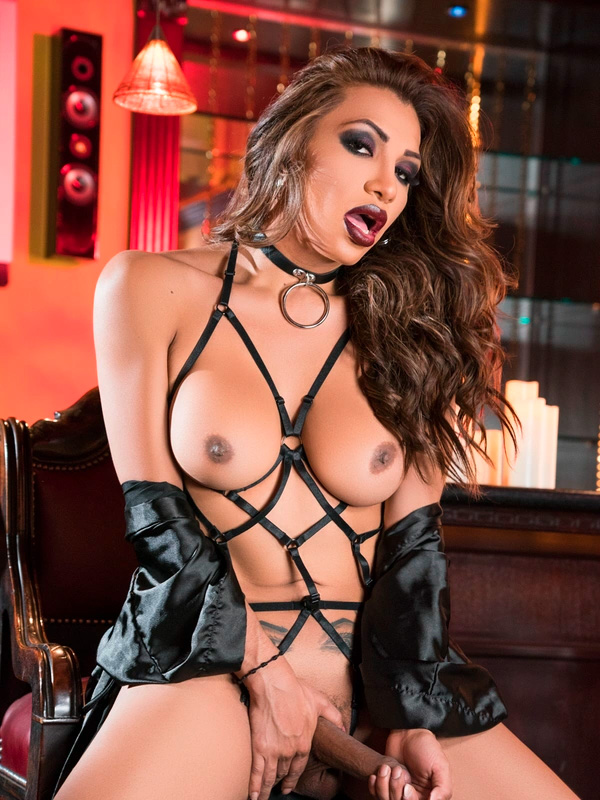 Hhere is a trans pornstar from Mexico. Jessy Dubai was born there on November 12, 1989. She began her transition during her high school years and began her career as a pornstar at the age of 24. In addition to being a shemale actress, she is also a transgender influencer.
To admire the looks and performances of this porn actress, you can watch the film Jessy Dubai: TS Superstar or My Dad's TS Girlfriend. You will see that you will not be disappointed by this beautiful brunette with brown eyes, measuring the honorable height of 1.73 m for 69 kg and with a more than generous chest (105D)!
Korra Del Rio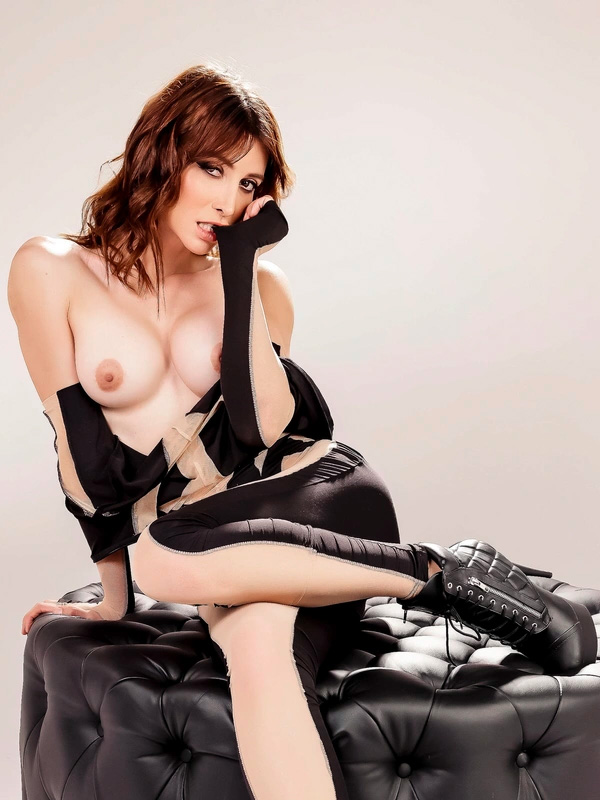 Born in the United States in Wisconsin, this trans actress (born in 1988) has great arguments to seduce you, especially if you like experienced women. With almost 10 years of career in porn, you have plenty to please yourself. She stars in many films every year.
If you want to admire the filmmaking prowess of this brown-eyed brunette, you can sit in front
TS Taboo 7: All in the Family
Bang My Tranny Ass 15
Take a ride on the trans train
And if you want to celebrate her birthday, if you follow her on the internet, Korra Del Rio was born on April 27!